TotalEnergies Gas & Power Reviews, Prices And Tariffs
TotalEnergies Gas & Power Reviews, Prices & Tariffs
Save your business money with our exclusive 2023 energy deals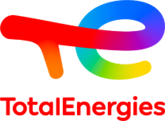 TotalEnergies Gas & Power (formerly Total Gas & Power) was founded in 1987 and was known as AGAS Ltd after the energy market in the UK was deregulated. The company was bought by Elf Aquitaine which later merged with Total Fina in the year 2000. Total Gas & Power was the result of a re-brand carried out in 2003. In 2021, the supplier rebranded again to TotalEnergies Gas & Power.
TotalEnergies Gas & Power is now one of the largest providers to commercial customers in the UK. It supplies a wide range of businesses and organisations, from start-ups and micro businesses to large corporations and industrial and manufacturing hubs. They currently serve over 200,000 business customers.
Our Business Energy Suppliers
A Guide To TotalEnergies Gas & Power
This company is primarily known for being one of the UK's largest gas producers and suppliers. Over the last few years, Total Gas & Power have been responding to market changes and making investments in renewable energy.
By 2021, TotalEnergies Gas & Power was consulting on ambitious plans to invest in significant offshore wind projects in Scotland. The company set itself targets to improve its low-carbon energy generation. They aim to achieve 35 GW of gross renewable generation capacity by 2025 and 100 GW by 2030.
TotalEnergy Gas & Power currently owns and operates a vast network of gas rigs and pipelines across the North Sea, to the northeast of Scotland and the Shetland Islands. This industry has been developed for over forty years, but as the gas deposits reduce, the company is looking to divest from fossil fuels.
TotalEnergies Gas & Power has a 'Great' rating – 4.7 stars out of 5 - on Trustpilot, based on 4,870 reviews from customers. 
What TotalEnergies Gas & Power Tariffs Are Available For Businesses?
TotalEnergies Gas & Power provide several business energy tariffs including standard variable and deemed contracts.
TotalEnergies Gas Prices
Standing Charge: 152.2p
Day Rate: 10.5p
Annual Cost: £3,180
Data correct as of 14th November 2023
TotalEnergies Gas & Power FAQs
Who Owns TotalEnergies Gas & Power?

TotalEnergies Gas & Power is owned and therefore a subsidiary of the French Oil Supermajor TotalEnergies SA. The parent company is one of the seven largest oil companies in the world. It is headquartered in Paris.

Patrick Pouyanné has been the CEO and Chairman of TotalEnergies SA since 2014.

How To Get In Touch With TotalEnergies Gas & Power?

If you need to contact TotalEnergies Gas & Power, the easiest way is via email or online via the online enquiry form. Business customers can contact them via email: [email protected].

TotalEnergies Gas & Power have two main UK offices, in Newcastle and Redhill, Surrey.

The main postal address for the company is: 

Total Gas & Power,

55-57 High Street,

Redhill,

Surrey,

RH1 1RX

Business energy customers can also contact Total Gas & Power by telephone at 0333 003 7874.

Telephone lines are open Monday to Friday from 9 am - 5 pm.

We know that energy suppliers have a reputation for being difficult to deal with. That is why at Business Energy we offer our free business energy switching service. We handle all of the contacts, with both your previous and new suppliers, on your behalf.

Is TotalEnergies Gas & Power 100% Renewable?

In 2021, TotalEnergies Gas & Power announced that their low-carbon power generation capacity is just below 9 gigawatts, with 5 gigawatts of this total from renewable energy sources. The company has announced targets for improving its low-carbon generation in the coming decade. These include reaching 25GW by 2025 as they expand to switch away from their large-scale gas generation.

Business customers with TotalEnergies Gas & Power can access energy that is backed by certificates from renewable-generated sources. These certificates confer green credentials to the energy you are supplied, even if it does not come from renewable or low-carbon sources directly, due to the energy total being a fuel mix of fossil fuels and low-carbon and renewable energy.

Has TotalEnergies Gas & Power Won Any Awards?

TotalEnergies Gas & Power was granted an award in 2016 for Leadership in New Energy by Energy Intelligence.

What Is TotalEnergies Cancellation Policy?

TotalEnergies Gas & Power commercial customers can cancel a business energy tariff by contacting the supplier, using the details above. Be aware that customers who are currently in contract – not those on deemed rates – can have their request to switch rejected.

Business customers can switch with no exit fees up to 49 days before the end of a current contract.

Looking to switch to or from TotalEnergies Gas & Power? Contact the UK's leading business energy comparison service – Business Energy – for a free no-obligation quote. 

We offer free and impartial advice and information on the best available business energy tariffs and can even inform you of your exit fee obligations.