SSE Business Energy Solutions Reviews, Prices And Tariffs
SSE Business Energy Solutions Reviews, Prices & Tariffs
Save your business money with our exclusive 2023 energy deals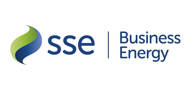 SSE Business Energy is now a specialist supplier of commercial electricity and gas to businesses across the UK. SSE have their headquarters in Perth, Scotland and owns and manages two electricity networks and one transmission network, in Northern Scotland and Central Southern England respectively. 
In the financial year ending in March 2020, SSE made £6.8 billion in revenue and £466.1 million in net profits.
Our Business Energy Suppliers
A Guide To SSE Business Energy Solutions
Trustpilot Rating: 1.2
Total Reviews: 160
SSE are one of the UK's leading business energy utility companies. It is listed on the London Stock Exchange and is a constituent of the FTSE 100 Index.
SSE has doubled the amount of renewable energy it produces since 2011 and has won awards for its commitment to high-quality customer service.
Ovo has recently taken over all of the SSE residential customers and SSE Business Energy Solutions now exclusively handles all large and commercial business customers.
SSE Business Energy Solutions Prices & Tariffs
SSE have a range of tariffs for businesses from SMEs to large corporations. You can choose from a variable contract or a more expensive deemed contract. 
SSE customers can access their services with a range of meters. Whether you prefer a standard or smart meter or require a multi-site meter, they have a contract that could suit your business needs. As well as energy, SSE also offers broadband services.
Making the switch to one of SSE's services is simple with Business Energy. We manage your switch from start to finish and give you confidence that you are getting the best available deal with none of the hassles.
SSE Business Energy Solutions FAQs
Who Owns SSE Business Energy Solutions?

SSE plc, headquartered in Perth, Scotland, is a multinational energy company founded in 1998.

SSE Business Energy now supplies gas and electricity to non-domestic users across the UK.  

How To Get In Touch With SSE Business Energy Solutions

It is often most convenient to contact a company online, and SSE can be reached via their website or mobile app.

For business customers, the best way may reach SSE by phone is via the general switchboard: 0345 070 7373.

SSE's main postal address is: 

SSE
PO Box 7506
Perth
PH1 3QR.

Managing your relationship with your energy company can be an unwanted distraction from the day-to-day business of running your company. At Business Energy, we handle all the contact with your existing and new energy suppliers during your switch. One less thing to worry about.

Are SSE Business Energy Solutions 100% Renewable?

SSE Business Energy Solutions has ambitious sustainability targets that are backed up by sizable investments in renewable energy generation. All of SSE's 100% renewable energy is generated from SSE's own wind farms and hydropower plants.

SSE is the UK and Ireland's largest renewable energy generator and aims to treble its renewable energy generation to 30TWh by 2030 to support the UK in reaching its net-zero target.

Does SSE Business Energy Solutions Have Any Awards?

SSE Business Energy Solutions is an award-winning energy supplier and has been a multi-year winner of the prestigious uSwitch awards, accredited by Ofgem. In 2021, they won in the Best Customer Service, Best Meter Reading Services and Best Smart Meter Experience categories.

What Is SSE Business Energy Solutions Cancellation Policy?

Cancelling your SSE Business Energy Solutions contract may mean a financial penalty if you are still within your contract period. If you are within your notice period, it should be straight forward and you can switch for free.

You should always look to switch to a new contract during your notice period to avoid being automatically switched to an expensive rolling contract.